Arhitektonski fakultet
Otvoreni poziv za studente: Global Grad Show 2021
---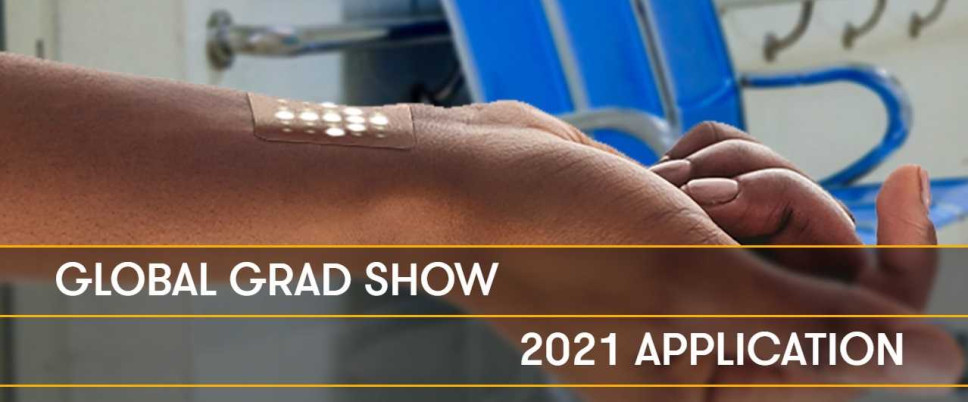 Otvoreni poziv za studente koji žele da participiraju u programu Global Grad Show 2021.
Detaljnije informacije su dostupne na zvaničnoj internet stranici https://globalgradshow.com/ggs-2021/, u prilogu informacije i u original pozivu upućenom dekanki Arhitektonskog fakulteta koji slijedi u nastavku.
The annual programme for connection, promotion and development of projects in technology, science, design and engineering by university students, graduates and professors working to address challenges faced by people and communities around the planet.
Since its establishment in 2015, the show has become the world's largest gathering of academic institutions and, to-date, has exhibited over 900 projects from over 300 universities each November. This is including internationally prominent institutions such as Harvard, Royal College of Art and Stanford University alongside emerging programmes in the U.A.E., India, Mexico and Columbia.
I am interested in the work by Grads and students from the Faculty of Architecture as the work can potentially add a unique context that would be interesting for the 2021 edition of Global Grad Show.
I would like to take this opportunity to extend an invitation to the faculty and students to submit their work to feature in the 2021 edition of Global Grad Show.
Application and Participation in the show is free of charge and selected participants for this year's show will have the opportunity to take part in:
The international online show case of the 100 best innovations, to be promoted through a global media campaign using short interactive films on each graduate.
Eligibility to receive the Progress Prize – a $10,000 award for a selected outstanding project in the Show.
Every application will be invited to take part in a multi-phased entrepreneurship cycle, dedicated to taking graduates through the fundamentals of business development and marketing all the way to acceleration and pitching for investment to take their projects to market.
Criteria for the show:
The criteria is broad and inclusive to all disciplines. We look for projects that are:
Created to make the world a better place.
Innovative in problem solving
Applying tech (high or low), or simple cost effective tools to achieve results.
Eligibility:
Undergrads, Grads and post grads are welcome to apply. They can be students currently enrolled and will be graduating in the next 2 years or have graduates that have completed their studies during the last 2 years.
How to apply:
We accept applications directly from the students and graduates or from faculty members wishing to select a few of their student works to apply with.
There is no limit to the number of proposals a graduate of a faculty member can submit. However, the final decision on which projects are featured in the show is decided by the selection committee.
Application is free and simple. All you or the graduates have to do is fill in the form and upload a PDF outlining a brief of your solution:
what it does
the problem it solves
how it works
Visual materials that help explain it along with any available links to demos or videos.
Contact details of the student that has created them.
Timeline:
We will close the applications on August 10th.
We will announce the selected project for MENA Grad Show and Global Grad Show on October 7th
From then we will work closely with each participant to prepare the materials for the show, which will launch on November 9th.
Once a project is selected, we work closely with each participant to prepare the presentation materials. We take care of the cost of a standard display booth and produce the interactive videos. – Off course, if the university department wished to handle the correspondence of this, then we are happy to have them do so.
Please do let me know if you need further information or would like to have a call to run through the details.
I look forward to hearing from you.
Regards,
Bader Bukhari
Global Grad Show
T +971 4 563 1416
M +971 50 281 1395
Dubai Design District (d3)
Building 7, Floor 4, Office 403A
PO Box 72645
Dubai, UAE
Dokumenti