COVID-19 INFORMATION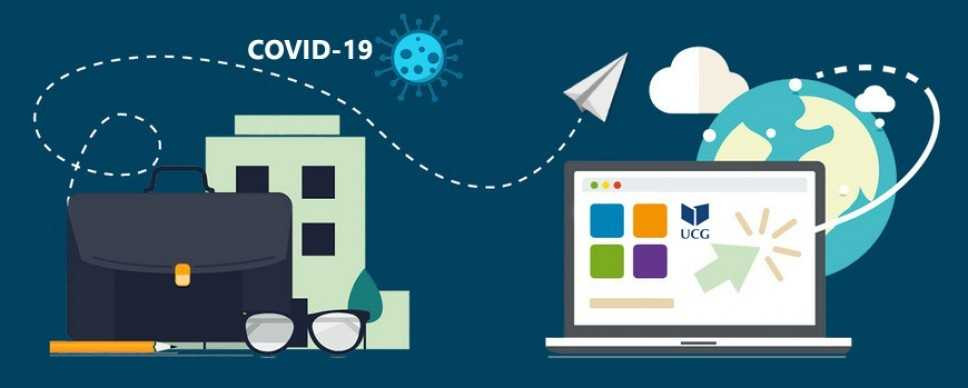 The University of Montenegro has put together this information so as to keep all students, visitors, the academic and non-academic staff informed about the new coronavirus measures and the university's policies during the COVID-19 crisis.
Since the safety and wellbeing of our students and staff are the highest priority we postponed all events on the university level.
The classes are organized in an online and combined format, while the exams are held on-site. For information on the organization of teaching at individual university units, please visit their websites.
As the coronavirus situation evolves, we make sure that our staff, students, and visitors have all the support they need to stay safe. Use the information below to find out all current measures.
Our community comes first. Find out what you can do to help.
Things you can do to stop the infection from spreading
Wash hands
Wear a mask
Make space
Government updates
Entry Requirements
Traveling to Montenegro is possible with both a negative coronavirus test (either PCR or rapid antigen) and proof of vaccination or recovery from coronavirus
Coronavirus tests must either be a PCR test taken within 72 hours of arrival or a negative rapid antigen recognised by the European Commission taken within 48 hours of arrival.
Proof of vaccination is only valid for entry if it is issued by a registered health institution and shows you have been fully vaccinated against COVID-19, including with a booster dose if your vaccination was more than 6 months earlier. .
Proof of recovery from COVID-19 can be demonstrated by a positive PCR test or rapid antigen test, which is older than 10 days and not older than 180 days since the day of the test.
Travellers with only a negative coronavirus test are no longer able to enter Montenegro. The only exceptions to this are for Montenegrin nationals or those who have Montenegrin residency, who will be required to self-isolate for 10 days if they cannot provide proof of vaccination or recovery from coronavirus.
Measures and recommendations in Montenegro
Face masks must be worn in enclosed spaces.
Grocery stores are open from 7 am to 22 pm.
Cafes and restaurants are open from 7 am to 00 am.
Face masks must be worn in all public transport and taxis.
Daily information can be found at the official COVID-19 Information website in Montenegrin language.
The Government of Montenegro publishes all measures in force to prevent the spread of COVID-19 in English language.
What to do if you have COVID-19 symptoms
If you have COVID-19 symptoms please notify the Coronavirus - SOS line 1616 (weekdays from 8 am to 8 pm, weekends from 10 am to 4 pm)
If you are sick with any illness, you must stay self-isolated.
Institute for Public Health of Montenegro
Contact information: +382 20 412 888 or https://www.ijzcg.me/
Address: Džona Džeksona bb
In case you have symptoms be sure to visit the Covid Ambulant or contact them:
Contact information: 020 201 955; 067 074 181 or https://www.dzpg.me/
Address: Ulica 4. Proleterske Brigade, Podgorica
COVID-19 Testing
PCR testing can be done at the Institute for Public Health locations and is free of charge. Contact information: +382 (0)20 412 888 or ijzcg@ijzcg.me
Private labs are available to conduct PCR testing. For scheduling and costs, contact Moj Lab in Podgorica at +382 (0)67 053 053, Ars Medica in Podgorica at +382 (0)20 227 227
Official advice websites
We also strongly advise all to check the following websites for the latest advice and guidance:
Please refer regularly to this page, as it will be frequently updated with important new information as developments in Montenegro occur.
Broj posjeta : 359
Ne propustite nijednu važnu vijest, pretplatite se na vijesti
Akademski forum
.